West Coast team flying to New York (NOT New Jersey so don't even come at me with Cardinals/Giants from last week)

C.J. Spiller and Sammy Watkins. The Sabres had the

FRENCH CONNECTION.

The Bills have the

CLEMSON

CONNECTION

. And ultimately neither will win a championship but that's okay! Buffalo loves them anyway.
Phil Rivers looks like he's gonna have a Good Phil Rivers season

This COULD be the week Mike McCoy remembers he has Ladarius Green on his team. COULD. I want to believe. As a fantasy owner who is literally counting on Niles Paul and Eric Ebron in a 2 TE league, I NEED to believe.
The Rams literally almost lost to the Bucs.

The Rams literally have a third stringer from Southern Mississippi - 3-25 over the past 2 years and 1 month of college football -

starting at quarterback.
A third stringer from Southern Mississippi - 3-25 over the past 2 years and 1 month of college football - beating the Dallas Cowboys would be just so Dallas Cowboys.

This COULD be the week DeMarco Murray gets hurt. Or Dez Bryant fights one of his teammates on the sideline. Or Josh Brent gets drunk and drives a car 100 miles an hour on to the sideline

and kills more of his teammates

(but he's still allowed to play football in 10 weeks whereas Ray Rice, Adrian Peterson and Greg Hardy probably will not be even though they didn't FUCKING KILL ONE OF THEIR OWN TEAMMATES DRIVING DRUNK ONE HUNDRED MILES PER HOUR.)
A touchdown spread for a division game is nuts. Especially an NFC East game since that division literally has everyone hating the shit out of each other like no other division in football.

The REDACTEDs should be able to play freely, openly and with confidence now that they'll have

their best quarterback

starting for them for the forseeable future and the first returns of evidence to that end came last week.

HOF NILES PAUL WILL TRADE TOUCHDOWNS WITH ZACH ERTZ IT'S A TE SHOOTOUT FOLKS
The Eagles are really good and might have the best offense in the NFC.

Kirk Cousins wasn't even particularly good at Michigan State. Nick Foles was better at Arizona and he's a LOT better in the pros now that he's got Chip Kelly tutoring him as opposed to Mike Shanahan and now Jay Gruden.

The REDACTEDs still suck and playing the Jaguars last week masked that, they're about to get their whuppin.
The Giants being favorites on their home field

after crapping all over it last week

AND the Texans being underdogs after crapping all over DA RAIDAZ last week? Those are both just WAY too shady. Vegas knows something's up. Giants win.

Let's try and figure out what Vegas knows, shall we? Well they know that like the REDACTEDs the Texans looked way better than they are against a Suck A Cock On Camera And Get

FAMOUS

If You Wanna Match Wits With Ya Boi

JAMEIS

front runner last week.

Yeah, the Giants looked horrible last week but Arizona

won in freaking Seattle last season

and they literally would've made the playoffs if they played in any other division. They're good and the Giants were right there with them until they forgot how to cover punts and hold on to the football.
The only favorites the Giants deserve to be are Suck A Cock On Camera And Get

FAMOUS

If You Wanna Match Wits With Ya Boi

JAMEIS

favorites. Seriously, imagine Jameis on the Giants next year. Just imagine it for a minute. Are you excited? Are you hard? Wait, don't answer that second one.

The Texans

might actually be good this year.

Bill O'Brien looks the part of an excellent NFL coach and two double digit wins are two double digit wins. There's a reason you don't see double digit spreads in the NFL hardly ever.

If JJ Watt's gonna start

"doing a Vrabel"

on a weekly basis, it might be all over for everyone.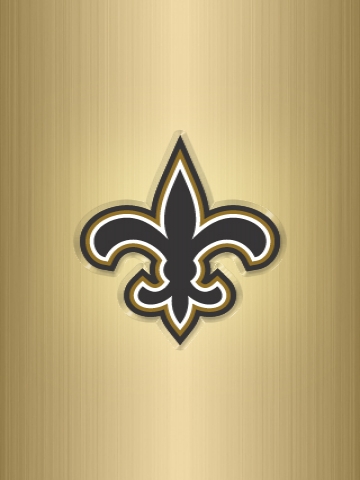 I tried talking myself in to the Vikings (against the spread, anyways).....and then I remembered that Brees and the boys are gonna be

PISSED

after losing to the fucking

Browns

last week. They're back in the dome now for their first home game of the young season. This might be a hiding.

Drew Brees in the Superdome.
Cordarrelle Patterson scoring touchdowns in as many different ways as the Falcons did against the Bucs

Drew Brees gets Theismann'd (not hyperlinking to it.)
Bengals have a case that they're the favorite in the AFC. And they're good enough at home -

especially defensively

- that if they end up with the 1 seed - which is very possible - they're gonna be the odds on favorite to come out of the AFC.

Gio Bernard and Jeremy Hill - assuming the latter hasn't been recalled back to LSU after

last night

- might be the new best 1-2 punch in football.

Looks like A.J. Green is playing

so the Bengals are about to get even better. That's just fantastic. That just makes me so happy. Wait no, it makes me the opposite of so happy.
Kendall Wright and Justin Hunter both go off at the same time somehow and so does NATE WASH
Fuck you, Steve Bisciotti.

I - and all the other Ravens fans who are also Terps fans - loved you and I cheered you wildly every time you came on the scoreboard video screen at Comcast Center when I was a student at Maryland. You broke my heart. You're just another piece of shit 1%er who has no moral code and makes literally every decision based on what's BEST FOR BUSINESS.

Thank you, John Harbaugh, for being you. Ozzie Newsome gets a pass because he clearly saw Ray Rice as a son and at least was honest after we cut him instead of being a piece of shit who offered him a job solely to keep his mouth shut like scumbag Bisciotti.
LOL as if Roger Goodell would contract a team. Everyone in the Ravens organization could post videos of them beheading journalists and THAT wouldn't be enough for Roger Goodell to contract us.

The Cleveland Browns have a pathetic enough history that it's ABSOLUTELY believable that they could find a way to lose to a contracted team even AFTER that team is contracted.

I'm out of jokes. I'm just going to say that in a sick way, I feel justified in my lack of joy over our last title. We didn't earn it. We didn't deserve it. We were

maybe not even a top 10 team in football

and if Steve Bisciotti hadn't told Darren Sanders to

take Rahim Moore's family hostage and only let them go if he threw that divisional round game

, we would have gone out in round 2 like we were supposed to and maybe we wouldn't have given Flacco $120 million and maybe WE'D be the favorites in the Suck A Cock On Camera And Get

FAMOUS

If You Wanna Match Wits With Ya Boi

JAMEIS

sweepstakes. But alas, we

fluked in to that undeserved title

, overpaid our shitty quarterback because he got hot (read: didn't turn the ball over for a change) and now it's come out that we're

a scumbag franchise full of scumbags

and everyone's piling on so much that people are bringing the fucking Ray Lewis jokes out of retirement. I just hate everything. That's going to be a common theme with this blog. I just hate everything.
Wait, the Packers are underdogs? Seriously?

No, seriously, is Vegas on drugs?

WHAT IS THE LOGIC HERE? Oh right we have to pretend the Packers 20 point loss to the Seahawks on opening night wasn't a massive outlier that means nothing for a few more weeks. Okay.
Say it with me - ERIC EBRON BREAKOUT WEEK (we will be saying this weekly because I fucking

need

him)

What if the Packers really DO suck? What if neither Rodgers nor Eddie Lacy are never quite right after their respective injuries last year and this year? What if the entire receiving corps gets hurt again because

the Packers have worse injury luck than any team in the league?

What if the defense is so terrible that the offense can't keep up?
Short weeks don't matter when you're playing the Jaguars

The REDACTEDs easily covered 7.5 against the Jags. If Andrew Luck can't, kick him out of the city and throw your hat in to the Suck A Cock On Camera And Get

FAMOUS

If You Wanna Match Wits With Ya Boi

JAMEIS

ring.
This COULD be The Blake Bortles Week.
This isn't 2007.

The Patriots shouldn't be double digit favorites against ANYONE.

Seriously, the Raiders can lose by two touchdowns and still cover.

A lot of times when a team is supposed to beat the crap out of another team, the intensity won't be there and they won't play well and thusly won't cover. Some have referred to this as

"Milton Berle Theory"
Classic passing of the (second place in the NFC West) torch game. Cardinals are trending up, Niners down.

Seriously,

it might be over for the Niners.

They're old and Jim Harbaugh's going to Michigan next year unless LSU TOTALLY tanks and Les Miles gets fired. Oh wait I forgot the Ravens are getting contracted on Monday so Michigan will hire John Harbaugh sooner or later. Okay well then Jim Harbaugh becomes the first coach to

demand he's traded.

That's better.
Everyone's been shitting on the Niners and Kap all week so yeah, they're gonna kick ass and take names.

Arizona's simply not ready for the step up in weight class after playing the Giants last week.

Drew Stanton lightning doesn't strike twice.
As if Peyton Manning didn't spend the whole summer figuring out how to beat LOB

Seriously, this is THE revenge game of revenge games.
Another spread that makes less than no sense. Chiefs almost win in Denver and now they're 3.5 dogs to the fucking Dolphins? What?

The Dolphins have the 30th worst home field advantage in the league but somehow only the third worst in the state of Florida.
The Chiefs getting more than a field goal is just the trappiest of trap lines.

If the Chiefs are down 4 or more at the 2 minute warning, it's all over.
The Steelers drove right down the field on us on the opening drive on that Thursday nighter last week. I thought we were in trouble. And then they just stopped playing.
Seriously? This was seriously a pick 'em on 5dimes 10 minutes before kickoff? I wouldn't have typed it out if I hadn't seen it with my own eyes. Anyway yeah the Bears don't suck whereas the Jets suck a lot.

God dammit. Really? Why the fuck did I go broke gambling on the WNBA and tennis earlier this month? Fuck

I placed ONE bet on the WNBA. One. Singular. It was on Maya Moore to go HAM in an elimination game. I'm not a gambling addict. At least not anymore. You have to believe me.
Because this is the biggest trap line I've seen since Penn State was 3.5 point favorites over Rutgers. They won by 3. This means the Jets are winning tonight.

Chris Johnson parties like it's 2008 and goes OFF to the tune of 500 combined yards or some shit

Geno gets hurt and V I C K just starts BALLING. OUT. OF. CONTROL.
In case you can't view this blog's images, the Jets are a clown car. The Bears are pretty good, though they should've put this game away long before the final minute. They should trade Matt Forte to some unsuspecting sucker because I own him in fantasy and any year I own Matt Forte in fantasy,
he stinks for that entire year.
Well, that's a wrap for my first "anatomy of" an NFL week. I know it probably seems like I made all of those picks today and made 5 wrong ones on purpose to throw you off my scent but I assure you that was not the case and all games were picked before kickoff. Okay, Bears/Jets was picked when I got home at like 9:30 tonight and I hadn't looked at the score yet BUT THE REST ARE LEGITIMATE. God, why did I have to go 10-5 straight up in a year I'm not in my usual picks pool and why did I have to go 10-5 in a week in which I had no money to gamble with? Typical me. Anyway if you're still reading this, thank you and please keep reading this blog. Not all of my posts will be as long as these first two (
and the FAQ!
) I promise.